Cheap Flights
Flying better for a lesser spend

Setup
Process
Waterfall
2 weeks sprints
Daily standups
Weekly status updates
Team
iOS developer
Android developer
BE developer
QA
Product Owner
Technologies
Objective C
Java
PHP
Features
Calendar
Email
Notifications

Launch & Maintenance
Created marketing materials
SEO for AppStore
Analytics and link attributions
Conducted advertising campaign on the AppStore
Services
Front-end Mobile app
Multi-device manual testing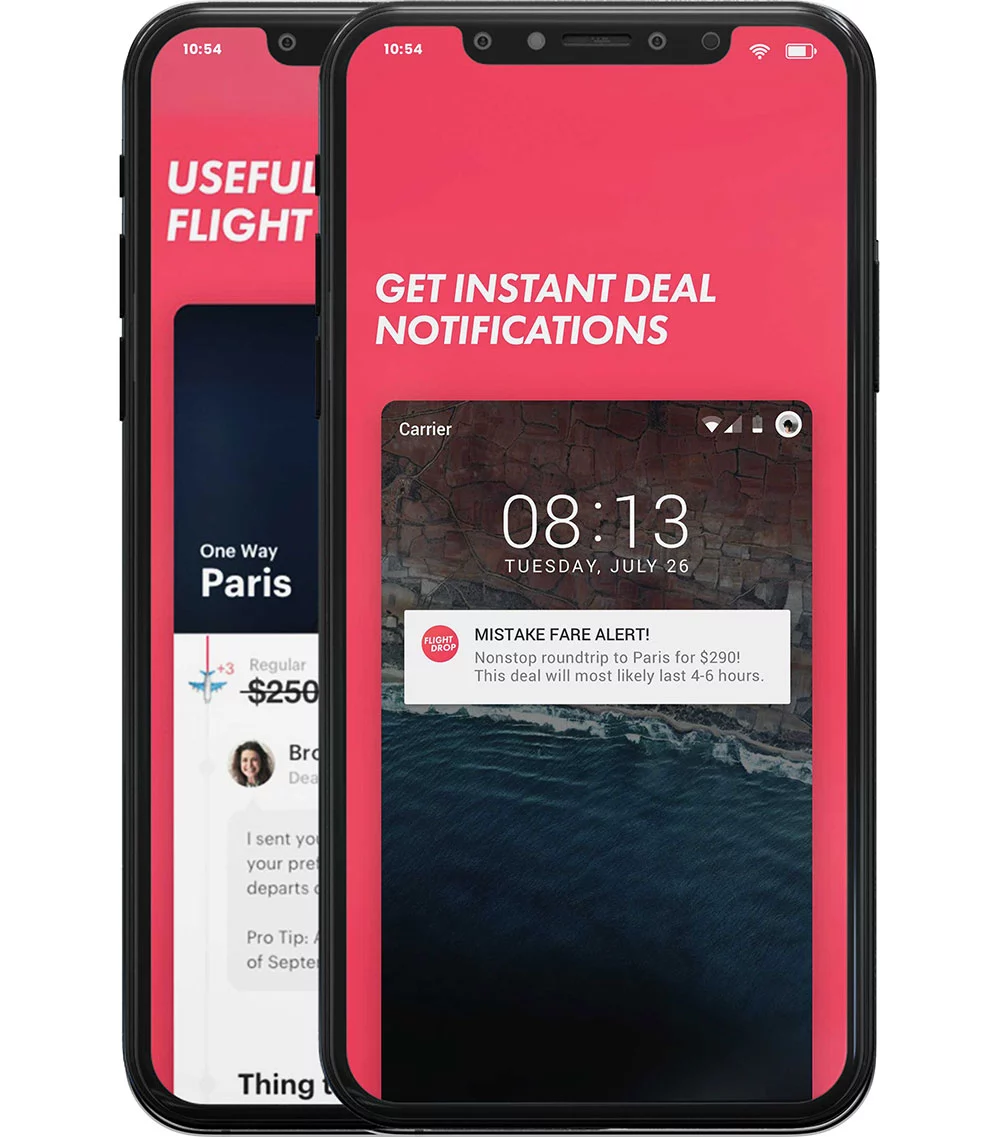 Massive Savings
The vacationers are set to fly for the lowest rates available by leveraging on the industry knowledge and discount deals available to the flightdrop team. Reported cases stated a savings of up to $700 per ticket.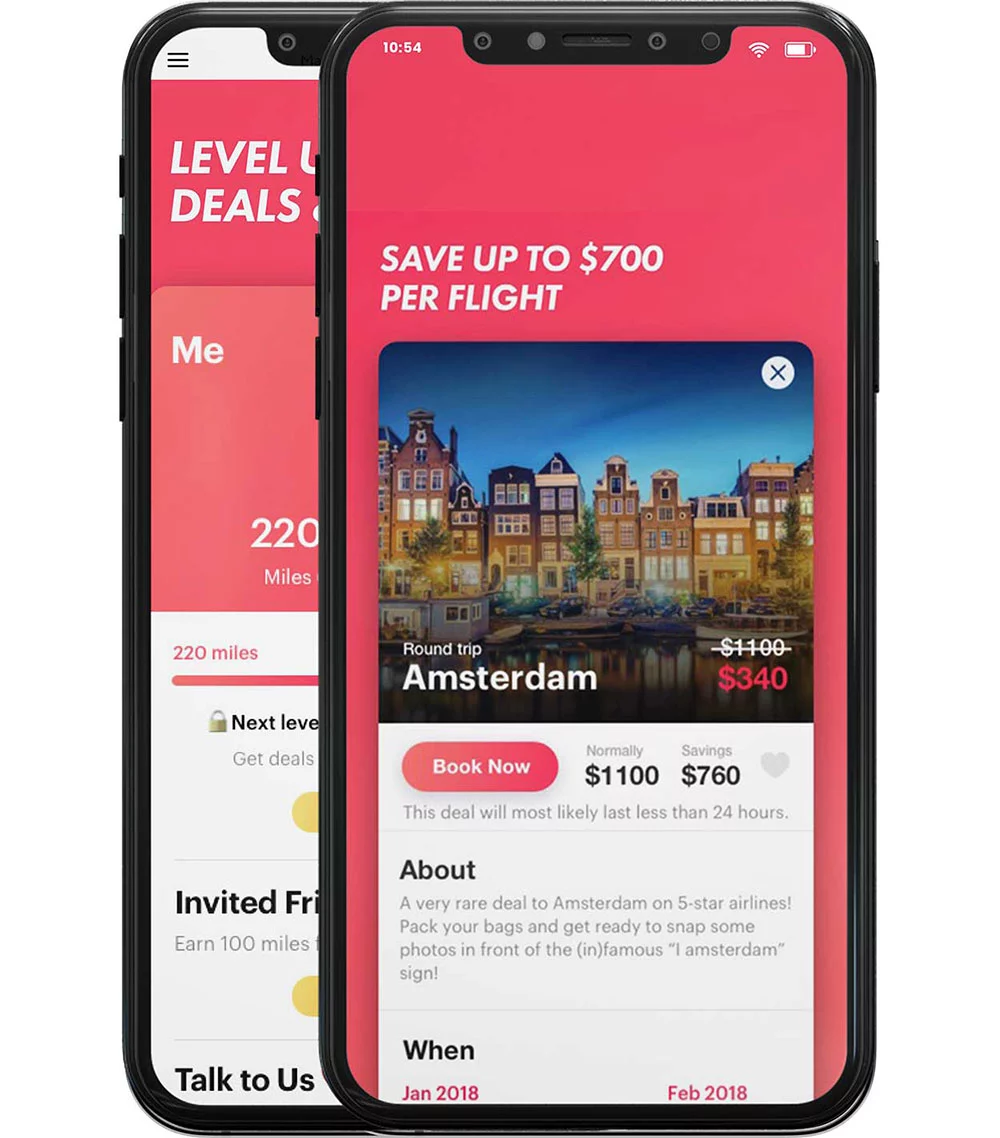 Tips
The app caters to education side of the things as well, by curating and pushing useful tips from industry experts to its users periodically.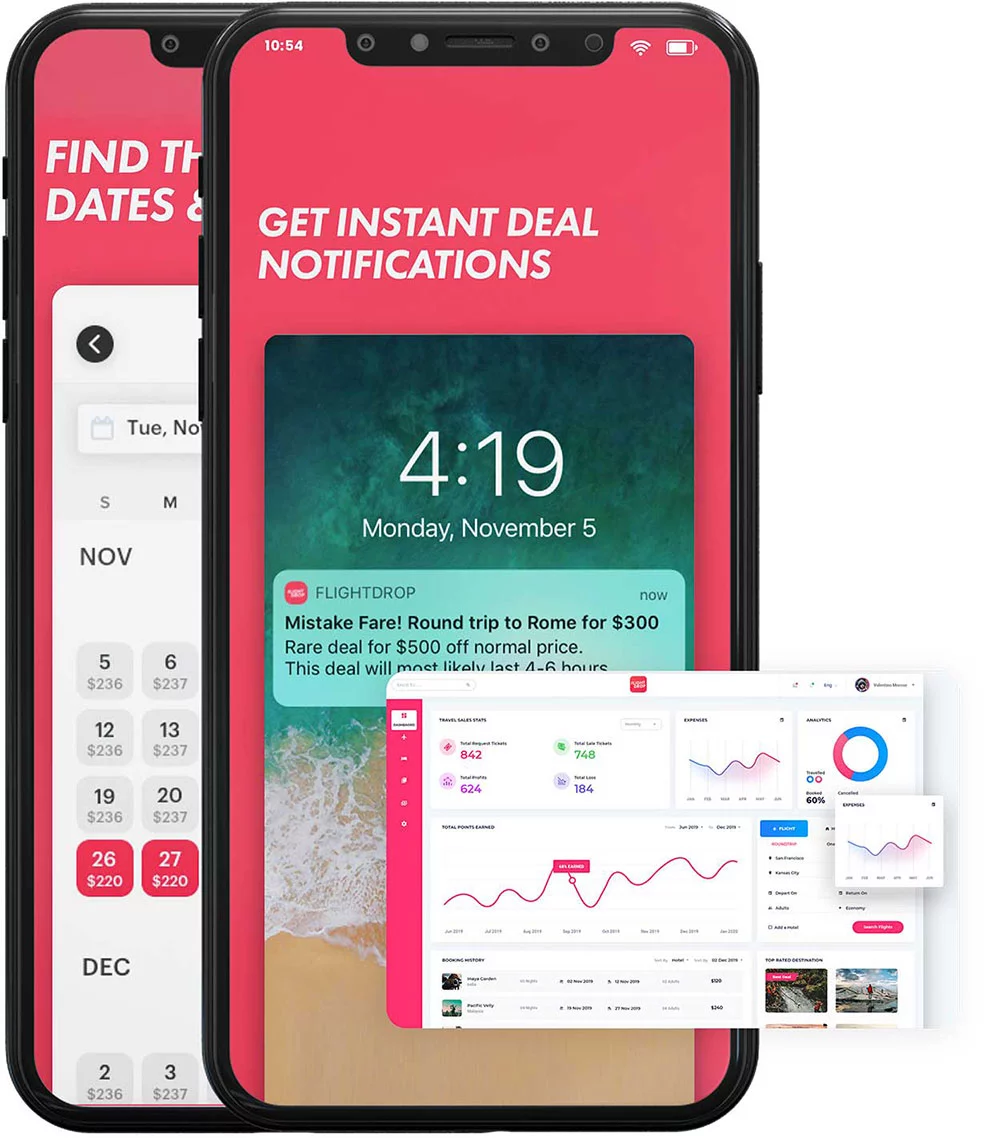 Instant Deals
App has a built in feature to push instant deal notification to its users to maximize user benefit.
Key Take Away

The easiest approach to increase adoption was to create an online search algorithm that scoured the web for the greatest deals and tallied them in the app.The app's design was kept basic and intuitive, and when combined with marketing efforts, it was well-received.
Through an app that paid people nothing, I was able to bring discounts to the general public. Introduced a method that allows ordinary people to travel to their favorite locations for 50% to 70% less money. Option to receive personalized discounts, discounted bookings, and more support.
---
Like any of these success stories?
We can write one just for you, if you like. Just give us some context and watch us work our magic!
Contact Us
Take a look under the hood.
You might already be familiar with or have heard about the tech we work with. Take a look!
Services