WorkTime
Paperless work-shift management system

About
WorkTime is your schedule manager.

WorkTime allows users to quickly set up their schedule for the shift work hours on two taps, and share it with their friends and family through Facebook, Twitter or email. The users have the option to share schedules for multiple months in advance and save their shifts as pictures to their phone or tablet.

This is a paperless work schedule management system.
Features
Phone and Tablet access
Calendar Integration
Social APIs integration
Email Integration
Notifications
Shift Dashboard
Prospective shift management
Notes
Reminders

Launch & Maintenance
Created marketing materials
SEO for AppStore
Analytics and link attributions
Conducted advertising campaign on the AppStore
Services
UI/UX
iOS development
iPad development
Backend development admin portal integration
Multi-device manual testing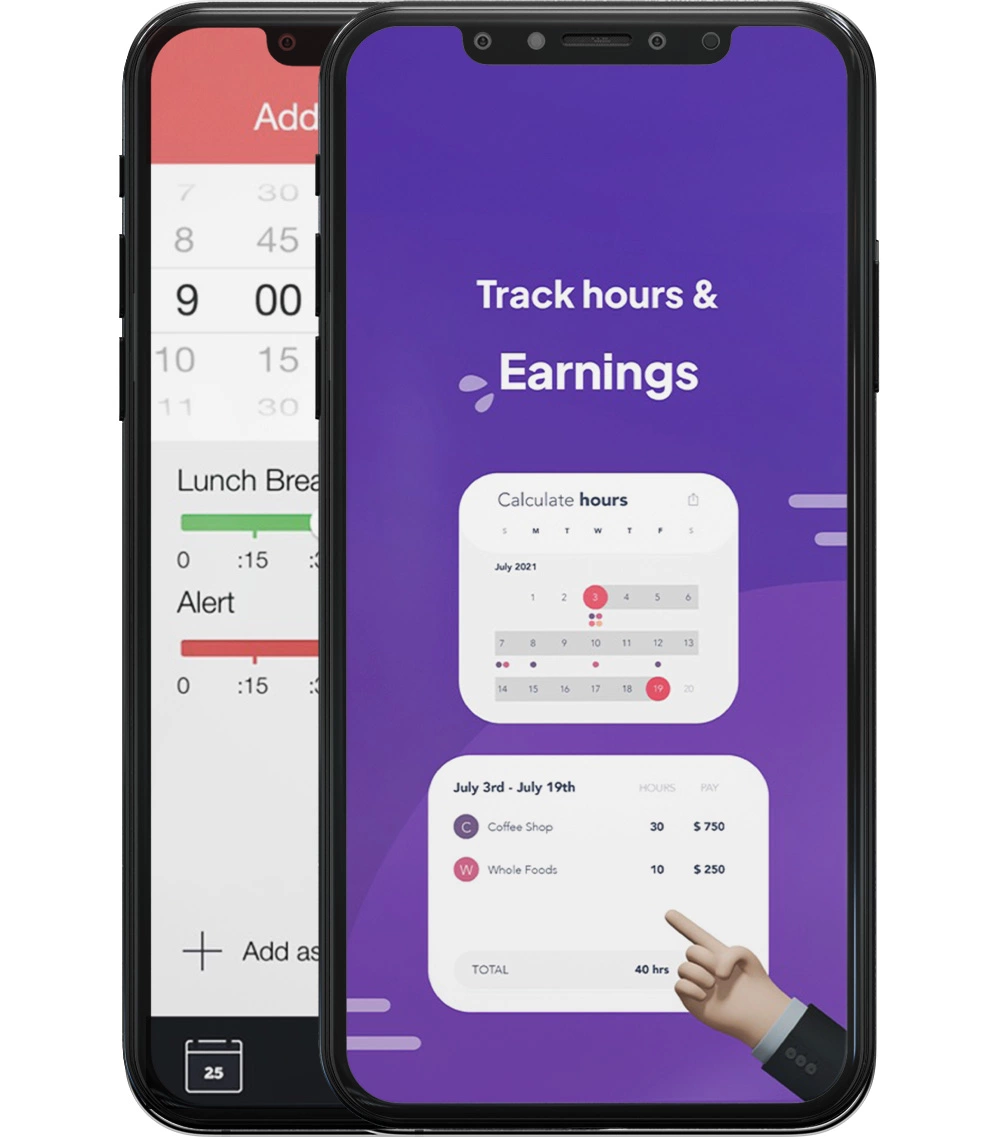 Schedule your shift in two clicks
The app allows you to schedule the users' workshift in 2 clicks, and manages the rest for the users. From calendar integration to notification system, the app keeps users posted on their schedule every day of the week.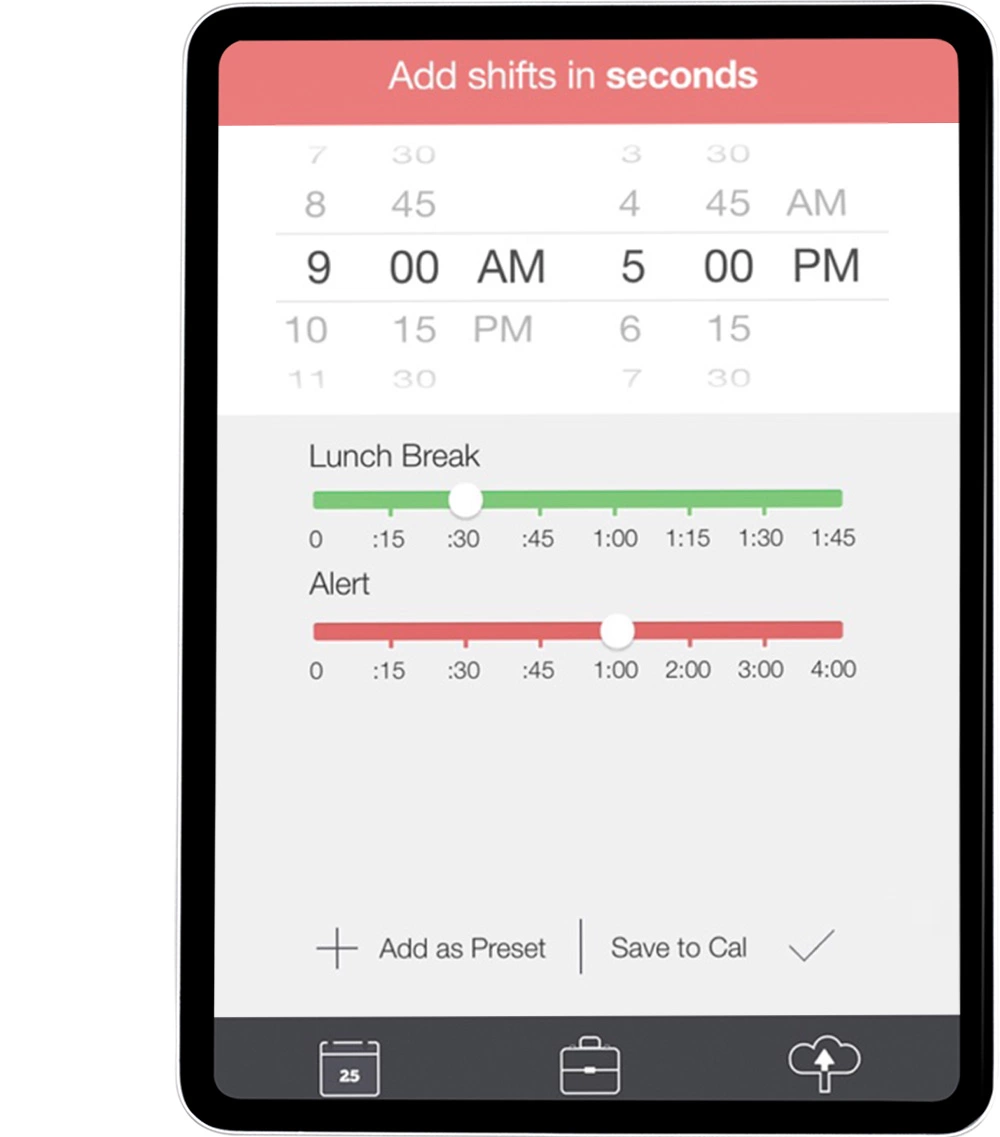 Social APIs and Email Integrations
The app allows the users to share their schedule with friends and family through Facebook, Twitter or over email.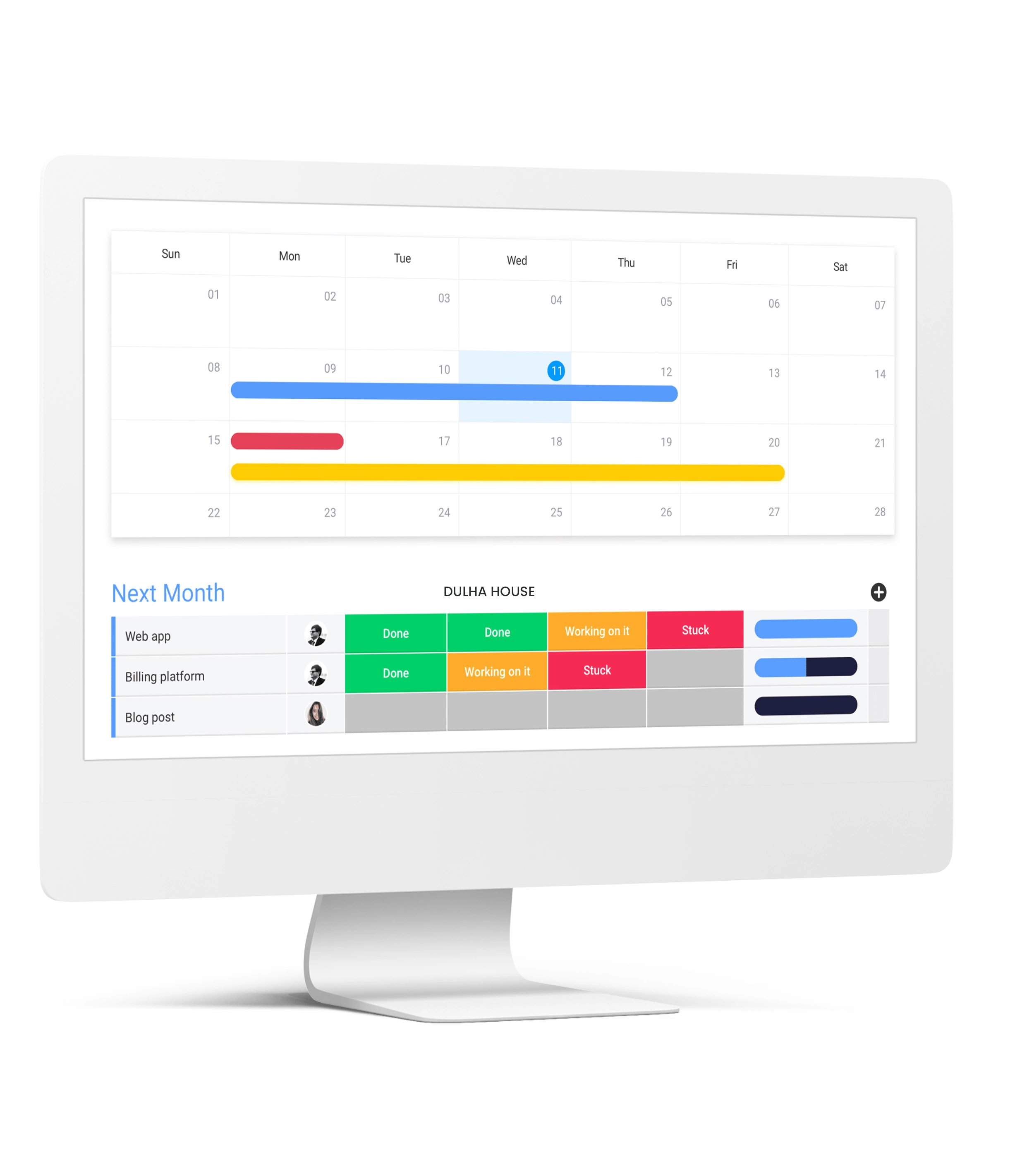 Notes and Reminders
The users are able to log their notes day-wise. The app enforces the adherence to schedule through persistent notification, allowing the users to stay on top of their schedule every day of the week.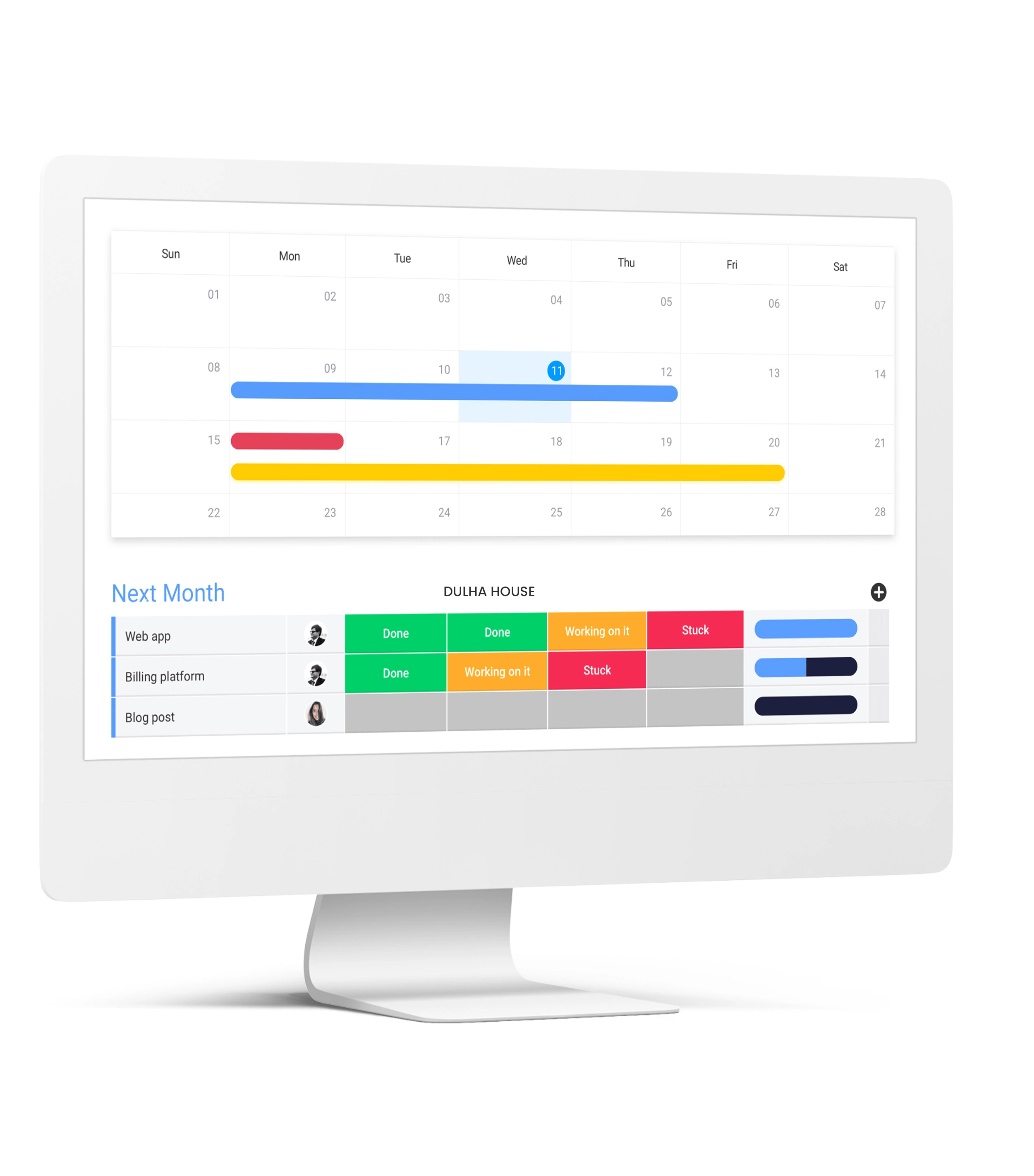 Workshift Dashboards and more
All workshifts are always available and the users get a unified view of their multiple schedules in one Dashboard. The users are able to save their schedules as photos to their respective galleries for easy sharing.
Key Take Away

Allows the users to set up their schedule on two clicks. Because of this ease of setup and use, we are seeing a huge momentum building up for the app.
The notification system is smart and non-intrusive. The users can manage their preferred timing for the notification so as to build a rhythm in the long run.
Allows the users to go paperless and prevent themselves from non-compliance to the schedule. This greatly increases their work efficiency and brings a much needed automation to their lives.
The easy sharing options for their work schedule allows the users to keep their family, friends, workplace colleagues and teachers/students informed at all times, making planned social interactions easier for all and sundry.
---
Like any of these success stories?
We can write one just for you, if you like. Just give us some context and watch us work our magic!
Contact Us
Take a look under the hood.
You might already be familiar with or have heard about the tech we work with. Take a look!
Services