Gears-Unlimited
A mobile marketplace for everything DJ

Setup
Process
Agile
3 weeks sprints
Daily standups
Weekly status updates
Team
iOS developer
QA
Product Owner
Technologies
Objective C
C / C++
Socket.io
In App Purchases
Features
Online marketplace for DJ equipment Shopping Cart Chat feature Online Payment User profiles and personalization Deal History News feed and drops Family Sharing Calendar integration Premium in-app purchase 14 day trial Location based deals Universal Filter Push notifications
Launch & Maintenance
Created marketing materials
SEO for AppStore
Analytics and link attributions
Conducted advertising campaign on the AppStore
Services
UI/UX
iOS Development
Multi-device manual testing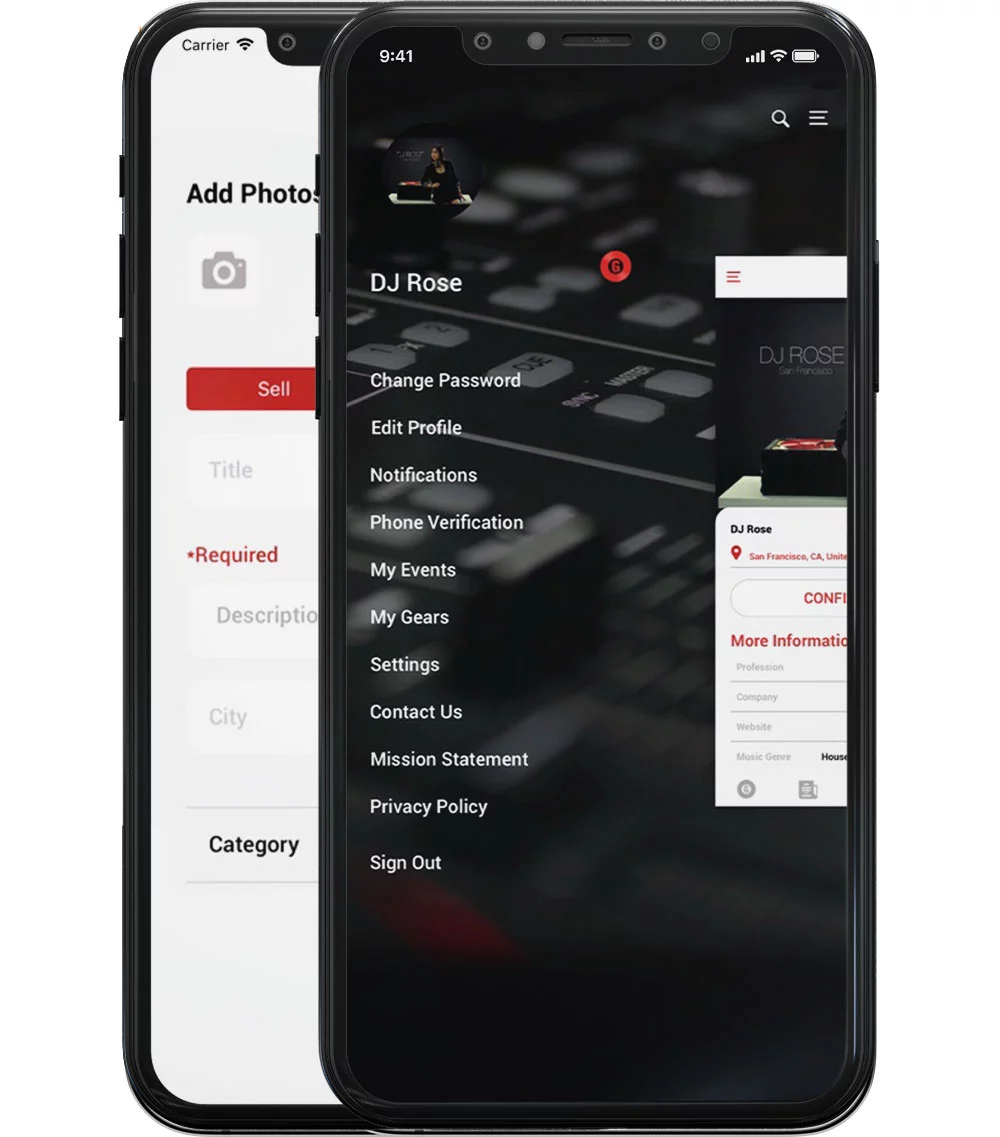 Locate neaarby
The app allows the users to track deals and DJ events near their location, share those events with friends and family, and make trades online.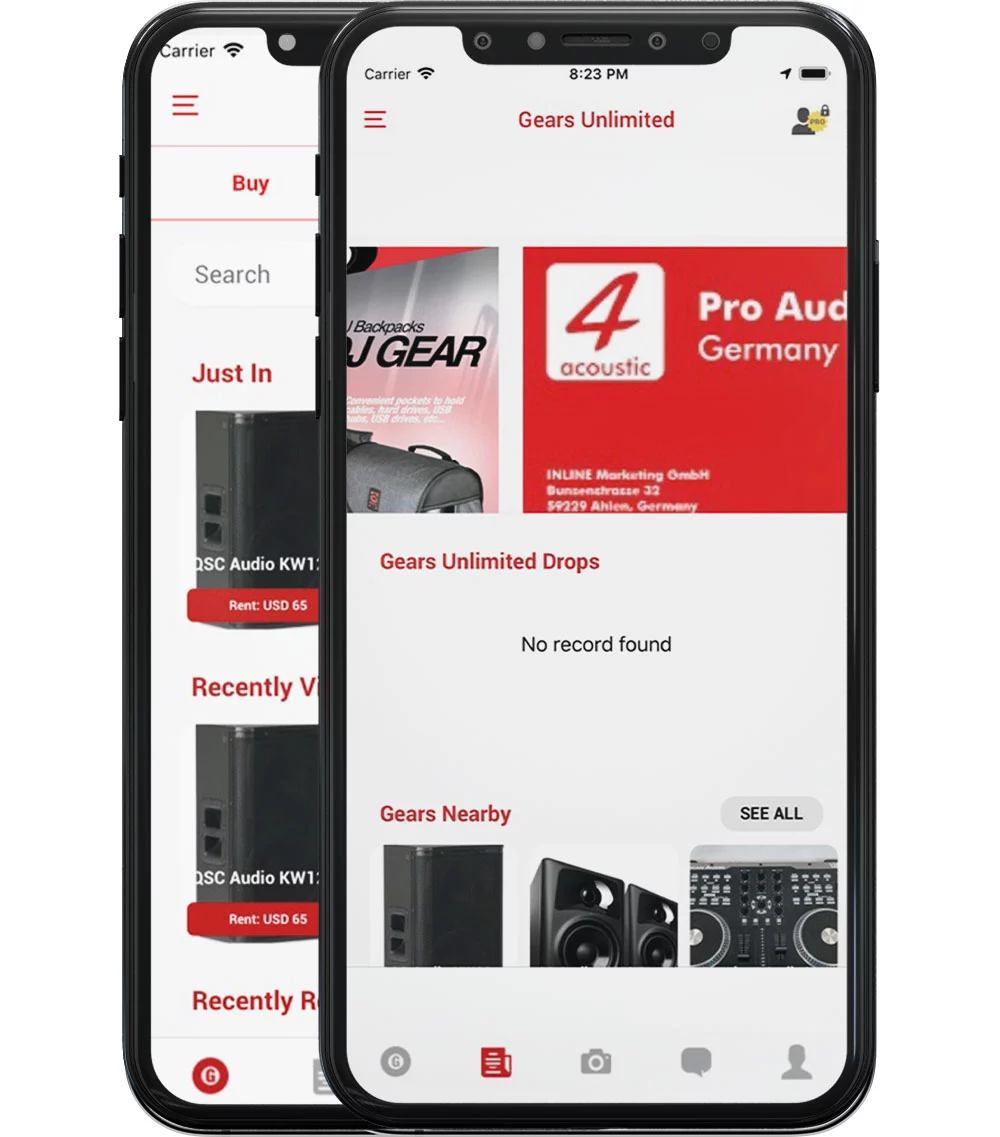 Rent, Buy Trade
The app allows the users to rent, buy or trade DJ equipment through a one-window operation within the app. The users can chat up traders and other users through the app to make the most out of the transaction through the app.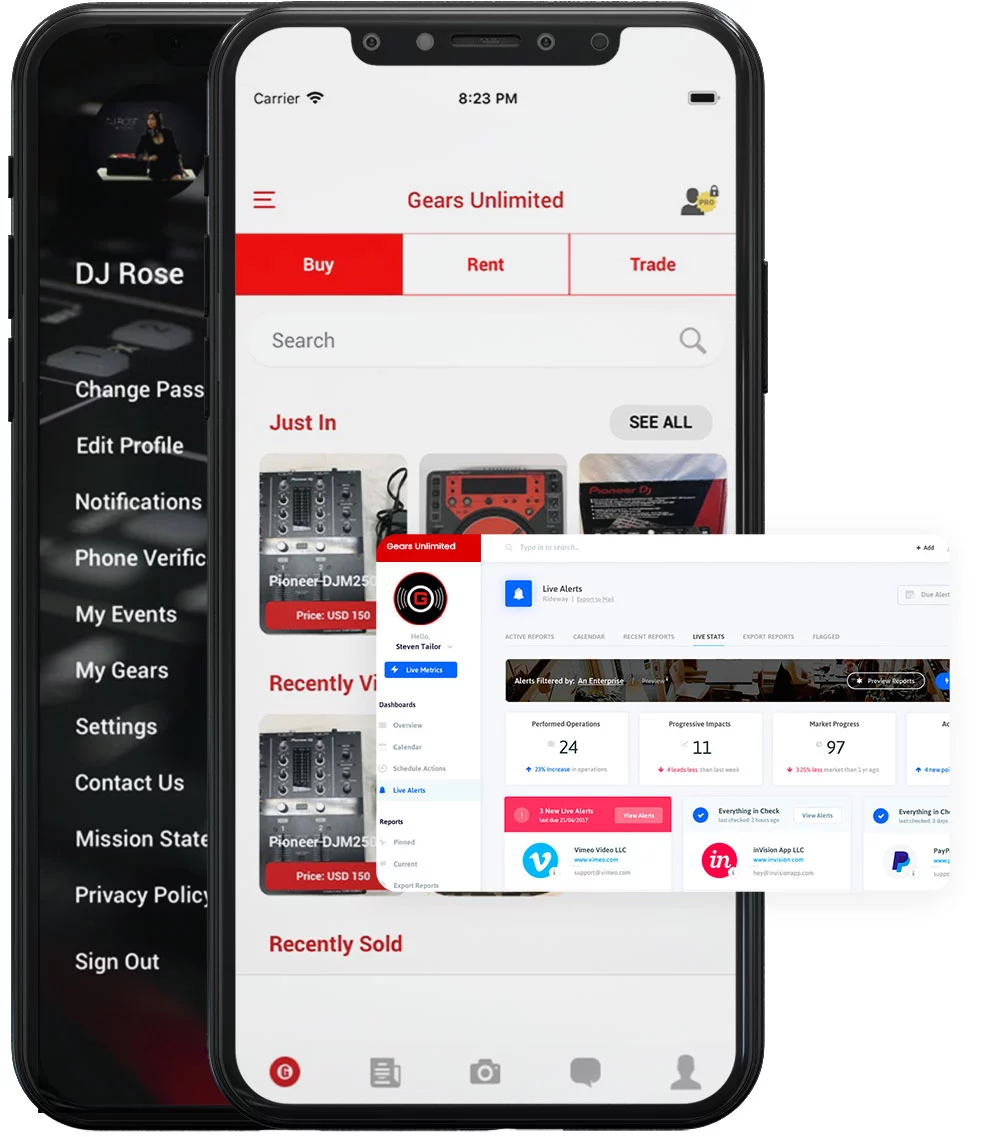 News feeds and drops
The users are able to stay up to date on the best deals in town through the news feeds section of the app, and through the in-app deal drops that help the users locate the best value items first from the community.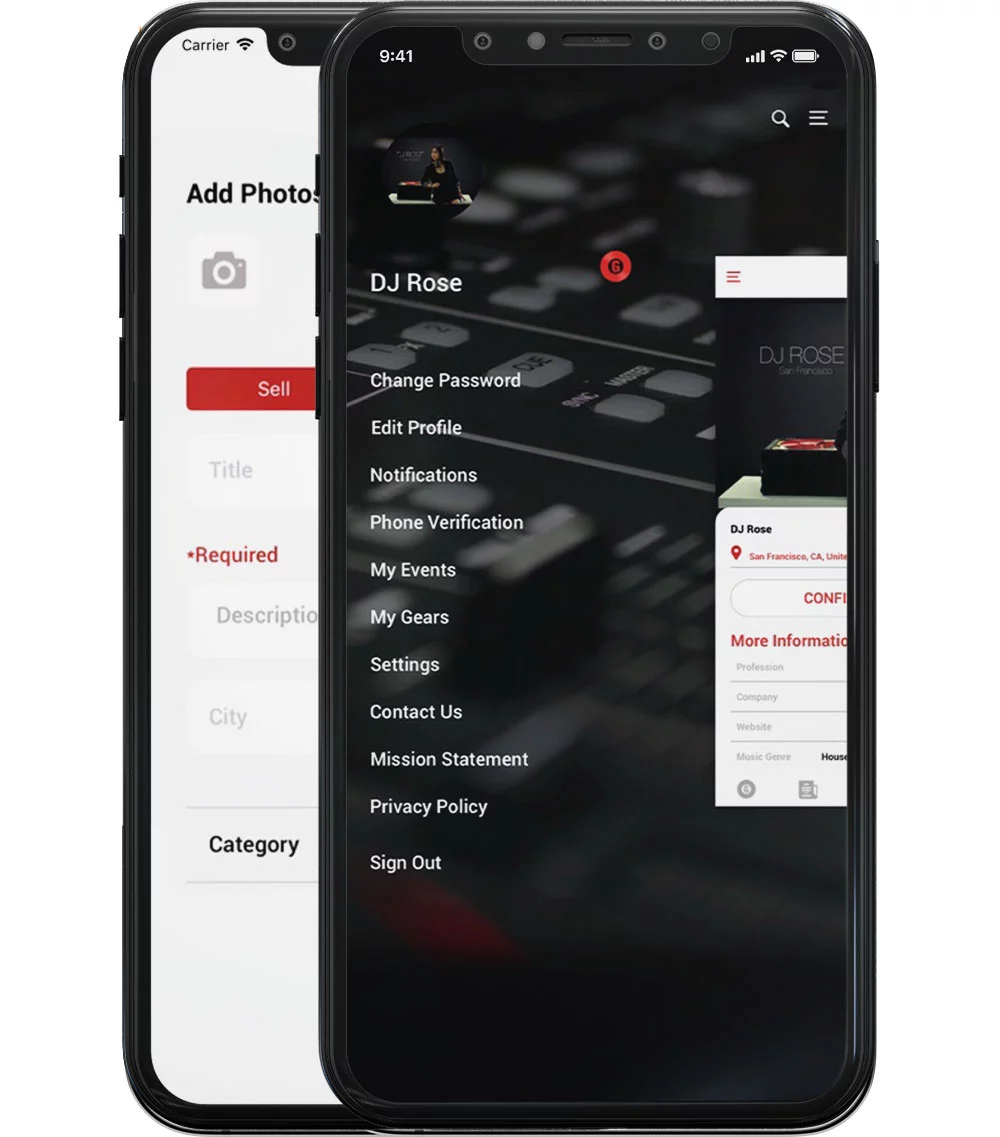 Selling equipment
The feature allows the sellers to list their equipment through a one-widow operation. The sellers can snap the photos of their equipment, categorize their equipment, add price and features, and describe their equipment to list it online.

Key Take Away

Allows the users to plan for events and deals in advance through calendar integration, based on their location.
Sellers can easily list their items online and can find an appropriate buyer within hours. This massively reduces the turn-around time.
Buying, renting or trading DJ equipment within the user's area has never been so easy. The app is helping build and nurture a community that traditionally was only able to make trades through words of mouth.
---
Like any of these success stories?
We can write one just for you, if you like. Just give us some context and watch us work our magic!
Contact Us
Take a look under the hood.
You might already be familiar with or have heard about the tech we work with. Take a look!
Services